Wellness Centre at La Laguna Gran Hotel
The La Laguna Gran Hotel massage room is located on the 3rd floor of the hotel, in room 337, and its services are for both guests and external clients.
A massage room where you can pamper yourself and relax in the centre of San Cristóbal de La Laguna.
In our menu you can find from the most common massages: relaxing massage and descontracturante massage with different duration times and prices. To more special massages and treatments, such as:
Hot stone massages
Ayurveda massage
Bamboo-therapy
Acupuncture
Our wellness room is run by two chiromassage therapists: Idaira Fumero and Elena Cumani, both specialising in acupuncture and Ayurvedic massage, respectively.
Idaira Fumero, specialist in acupuncture and auriculopuncture (ear), you can complement all your massages with an extra acupuncture or book this service independently to treat pain in a specific area or the whole body.
Elena Cumani, a specialist in Ayurveda, is a traditional massage from India in which essential oils are used following the guidelines of Ayurvedic medicine. Originally, the ultimate aim of this type of massage was to balance the energies that flow between the body and the mind.
Get to know all our services
In our massage and beauty treatment centre in San Cristóbal de La Laguna you can avail of a wide variety of professional services.
Click on the button to find out about them.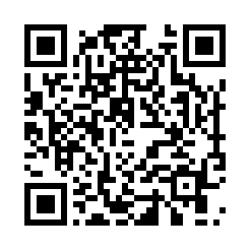 Online enquiry and booking form
Responsible for the treatment: HOTEL GRAN LAGUNA, S.L. | Address of the responsible: C/ NAVA Y GRIMON, Nº18, CP 38201, SAN CRISTÓBAL DE LA LA LAGUNA (Santa Cruz de Tenerife) | Purpose: Your data will be used to attend your requests and provide you with our services. | Advertising: We will only send you advertising with your prior authorisation, which you can provide us with by means of the corresponding box established for this purpose. | Legitimation: We will only process your data with your prior consent, which you can provide us with by ticking the corresponding box provided for this purpose. | Recipients: In general, only duly authorised staff of our company will be able to obtain the information we request from you. | Rights: You have the right to know what information we hold about you, to correct it and to delete it, as explained in the additional information available on our website. | Additional information: More information is available in the "YOUR SECURE DATA" section of our website.